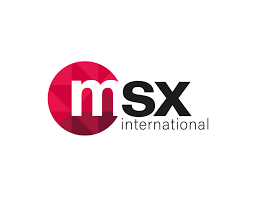 MSX International is a leading, global provider of technology-enabled business process outsourcing (BPO) services to automotive manufacturers.
For more than 25 years, MSX International has worked closely with vehicle manufacturers around the world. MSX has decades of experience and more than 5000 industry experts in 80 countries.
We help our customers maximize value and achieve measurable success through an innovative portfolio of automotive business solutions and services.
We combine our deep industry expertise with cutting-edge technology solutions to help our automotive customers increase revenue and reduce cost, while enhancing operational efficiency and customer satisfaction.
At MSX, our goals are to help our customers reach their full potential and to excel as their global partner of choice.
Our company offers innovative business solutions across five areas of focus:
Warranty and Technical
Parts and Service
Channel Management
Fleet and Mobility
Customer Engagement
To learn more about us, please visit https://www.msxi.com/
MSX Ricerca e Selezione, an MSX International Group company, is a recruiting and selection firm appointed by the Italian Welfare authorities supporting, as business partner, MSXI and all the players in the automotive business segment (OEM, NCS, Dealer and other) in identifying and developing talented people. MSX Ricerca e Selezione, as business partner, has been appointed to perform the personnel search whose details are listed below.
Who we are looking for:
According to our ongoing "Talents Acquisition Program" we continuously recruit young and bright Graduates in Engineering to be assigned to the Technical Support, Technical Training and Warranty departments. We are strongly committed to talent management and development and look with interest at young degree students willing to start a challenging career path that, initiating with entry level jobs, can foster professional growth within our consultancy activities and services applied to the vehicle.
Duties and Responsibilities:
Support the network of dealers and authorized workshops of our customers to solve complex diagnostic and technical problems according to automotive house procedures and sustain the technical representatives of the network in order to immediately resolve setbacks;
Verify from a technical and administrative point of view the correspondence of warranty claims refunds submitted by the dealers according to automotive house procedures;
Manage technical training within the Technical Training Center taking care of the preparation and management of training courses according to automotive house guidelines.
Requirements:
Engineering bachelor's degree

(Mechanics, Electronics, Automotive, etc.);
Teamworking;
Initiative and independence;
Excellent verbal and written communication skills;
Interpersonal skills;
Results orientation;
Flexibility;
High level of computer literacy, especially MS Office;
Languages skills: Italian, English;
Previous experience in the Warranty and/or Technical Training departments and/or in car or agriculture dealerships.
Working pattern:
Rome; Milan
What we offer:
We offer professional growth first. The compensation package will be discussed during the interview and related to the actual experience and skills gained.
How to apply:
If you are interested in this position, please copy the following landing page https://careers.msxi.com/job/Roma-Neolaureati-in-Ingegneria-RM-00148/593765900/ and paste it on your browser or surf our career site https://careers.msxi.com/
To finalize the application, you must register on the portal by filling the required fields and attaching your curriculum.
Only direct applications on the institutional website will be considered.
MSX International is a company that guarantees equal opportunities and is positively committed to building a truly diverse workforce. This announcement is addressed to both sexes, according to the laws 903/77 and 125/91, and to people of all ages and all nationalities, according to the legislative decrees 215/03 and 216/03.
Only selected candidates will receive a direct response.