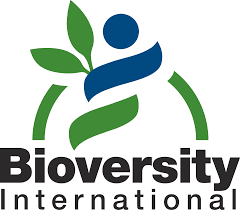 Tipo di Laurea: Informatica, Ingegneria Informatica
Bioversity International is a global research-for-development organization. Our vision is that agricultural biodiversity nourishes people and sustains the planet.
We deliver scientific evidence, management practices and policy options to use and safeguard agricultural biodiversity to attain sustainable global food and nutrition security. We work with partners in low-income countries in different regions where agricultural biodiversity can contribute to improved nutrition, resilience, productivity and climate change adaptation.
Bioversity International is a CGIAR Research Centre.
For further information on Bioversity International, consult our Web page at: www.bioversityinternational.org
Role
Based in Maccarese, Rome, under the supervision of the IT Manager and the general guidance of the IT Networking Assistant, the Intern will provide technical support and assistance in the following areas:
Internet
Perimeter security to Bioversity computing
Services hosted on premises and on the
Cloud services
Networking issues troubleshooting on premises and on the
Back up and Disaster Recovery
Infrastructure services
Any other areas as
Qualifications and competencies
Essential qualifications & competencies
Ongoing or recently completed studies in computer
A passion for
Working knowledge of the English language, both written and
Ability to write clearly and
Good interpersonal, communications and teamwork skills; courtesy and tact, and the ability to establish and maintain effective working relationships with people of different cultural and national
Good skills in personal organization and priority
Good client orientation and service
Good time management skills and attention to
Desirable qualifications and competencies
Knowledge of:

communications including OSI layers;
troubleshooting networking issues;
cyber security defenses;
disaster recovery
Terms and conditions: This is an internship with monthly reimbursement. Applicants must be currently enrolled in a university or graduate school and have completed at least two years of undergraduate studies, or alternatively, have completed their university studies within the past six months. The initial contract will be for a period of six months.
Applications: Please apply online through Bioversity Job Opportunities web page (http://www.bioversityinternational.org/jobs/) by clicking the "Apply" button, completing the online application and attaching the required information, no later than 31 December 2017. Please note that in the application you are required to provide the contact details (address, telephone number and e-mail address) of at least three referees, which Bioversity will contact for short listed applicants.
Bioversity is an equal opportunity employer and strives for staff diversity.